WASHINGTON, D.C. – Mike Popowycz, vice chairman and chief financial officer of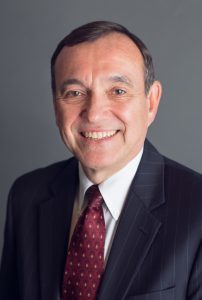 Case Foods (Troutman, North Carolina), was installed as 2016-2017 chairman of the National Chicken Council (NCC) during NCC's 62nd Annual Conference held today in Washington, D.C.
Popowycz was elected to the Case Foods Board of Directors in 2005 and to the National Chicken Council Board of Directors in June 2012.  Prior to joining the Ohio Division, he spent two years with Bell Atlantic Corporation and seven years with Perdue Farms Incorporated serving in various accounting and tax positions.  He received a B.A. in Accounting from Moravian College in Bethlehem, Pennsylvania.
Serving as vice chairman for 2016-2017 is Ben Harrison, president and chief executive officer of Amick Farms, LLC (Batesburg, South Carolina and Hurlock, Maryland).
Harrison received his degree in Financial Management in 1990 from Clemson University and worked for Ernst and Young as a junior auditor before joining Amick Farms. He has been employed at Amick Farms since 1991, working in various capacities throughout the company until he became president in 2004.
Harrison is active in the poultry industry and agricultural associations, currently serving on the Board of Directors at NCC and the U.S. Poultry & Egg Association. He also served on the local school board from 2000 – 2012.
New to the officer corps, Mark Kaminsky, chief operating officer at Koch Foods (Park Ridge, Illinois), takes over as Secretary-Treasurer.
Kaminsky started his career at Arthur Andersen after receiving his Bachelor's Degree in Accounting at DePaul University.  He began his career with Koch Foods in 1990 on the financial side of the business but learned the operational side, including live processing through Koch's move to become a vertically integrated poultry company in 1996.  He has assisted in Koch's growth from a one-plant operation to one of the leading poultry companies in the United States, through acquisitions, green field site developments and internal expansion.
Officers serve one-year terms.
In addition to the three new officers, Mike Brown, of Vienna, Virginia, was elected to a fifth term as president of NCC.
"I want to personally thank Immediate Past Chairman Todd Simmons for his strong commitment and for the leadership and stewardship he displayed at the council during is chairmanship," Brown said. "Todd brought the same energy and enthusiasm to NCC and our staff as he brings in running his third generation family business. His experience has been invaluable."
Brown concluded, "I look forward to leaning on the vast knowledge of Mike, Ben and Mark to help guide our organization in the coming year."
For a picture of Mike Popowycz, click here; for a picture of Ben Harrison, click here.
###